Description
Overview
Amaker 300 for BMW N20 is plug-and-play turbo. It's very easy to install using the factory oil line and parts. The maximum horsepower is expected to reach 300HP.


---

ENGINE:N20B20
Application for:

115 kW version
2013-2016 E89 Z4 sDrive18i
2013-2017 F25 X3 sDrive18i

135 kW version
2011–2015 E84 X1 xDrive/sDrive20i
2011–2017 F25 X3 xDrive20i
2012–2015 F30 320i
2013–2016 F34 320i GT
2014–2016 F32 420i
2011–2016 F10 520i
2013-2016 F10 520Li
2011–2016 E89 Z4 sDrive20i
2014–2016 F22 220i
2015-2017 Brilliance Huasong 7 MPV

160 kW version
2012–2017 F20 125i
2013–2016 F10 525Li
2015-2017 Brilliance Huasong 7 MPV

170 kW version
2014–2017 F45 225i Active Tourer
2019- VinFast LUX A2.0
2019- VinFast LUX SA2.0

180 kW version
2011–2016 E89 Z4 sDrive28i
2011–2015 E84 X1 xDrive/sDrive28i
2012–2017 F25 X3 xDrive28i
2011–2016 F30 328i
2014-2016 F32 428i
2012–2016 F10 528i
2013–2016 F34 328i GT
2014–2016 F22 228i
2014–2017 F26 X4 xDrive28i
2016–2018 F15 X5 xDrive40e


---

Features
Come with the factory Mitsubishi Turbine housing.


NEW DESIGN Journal Bearing with performance 360-degree upgrade bearing able to provide a responsive boost as a ball-bearing turbocharger.  In addition, it also maintains the reliability of the complete turbo during high boost.


This upgraded high-flow turbine wheel comes with Inconel alloy.  It's able to withstand higher temperatures and pressure.  As to the blade design, it offers much higher efficiency in terms of airflow, smoother exhaust and backpressure reduction.  In return, we have much better wheel performance.


The upgraded aero grade aluminum billet compressor wheel allows higher intake air volume and improves air inlet efficiency.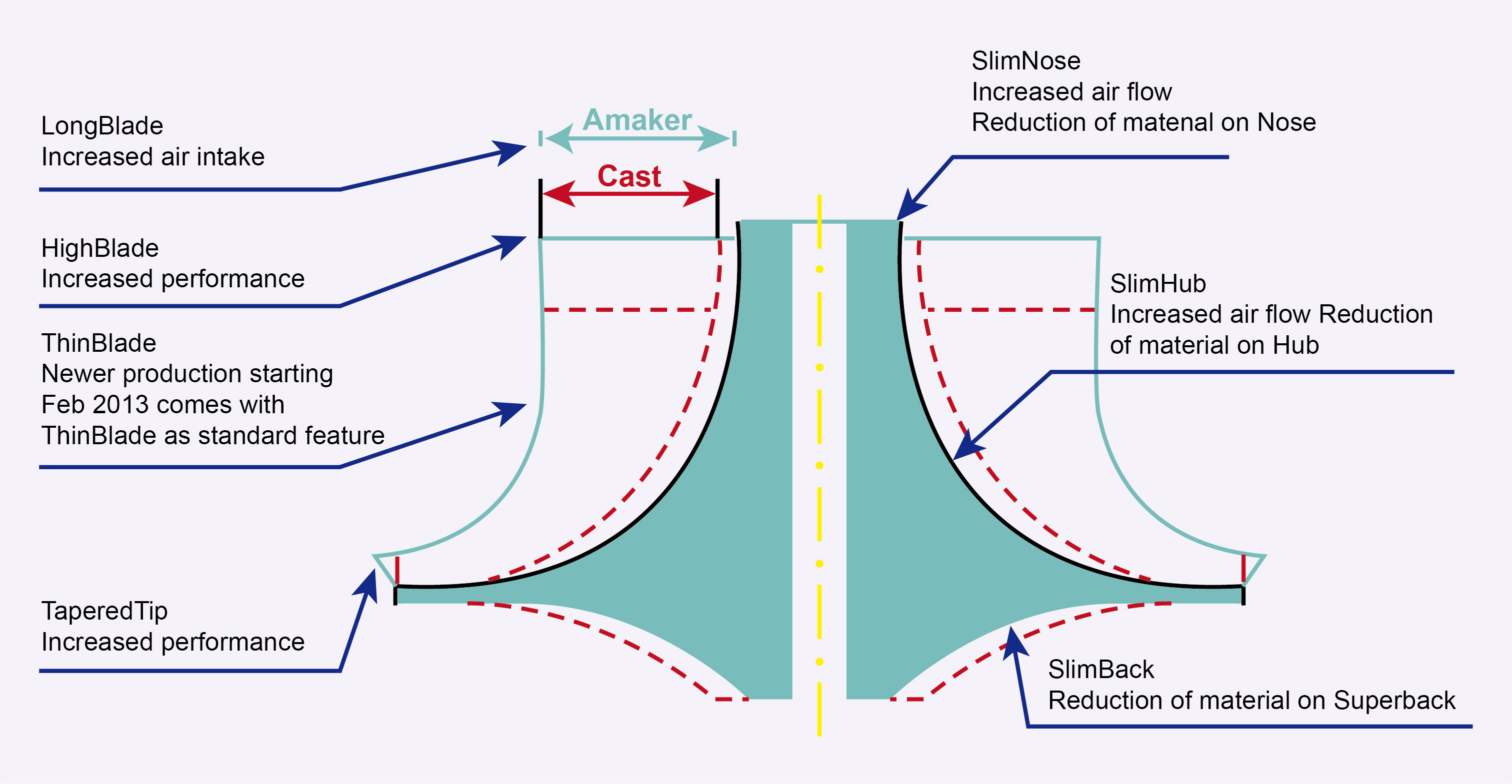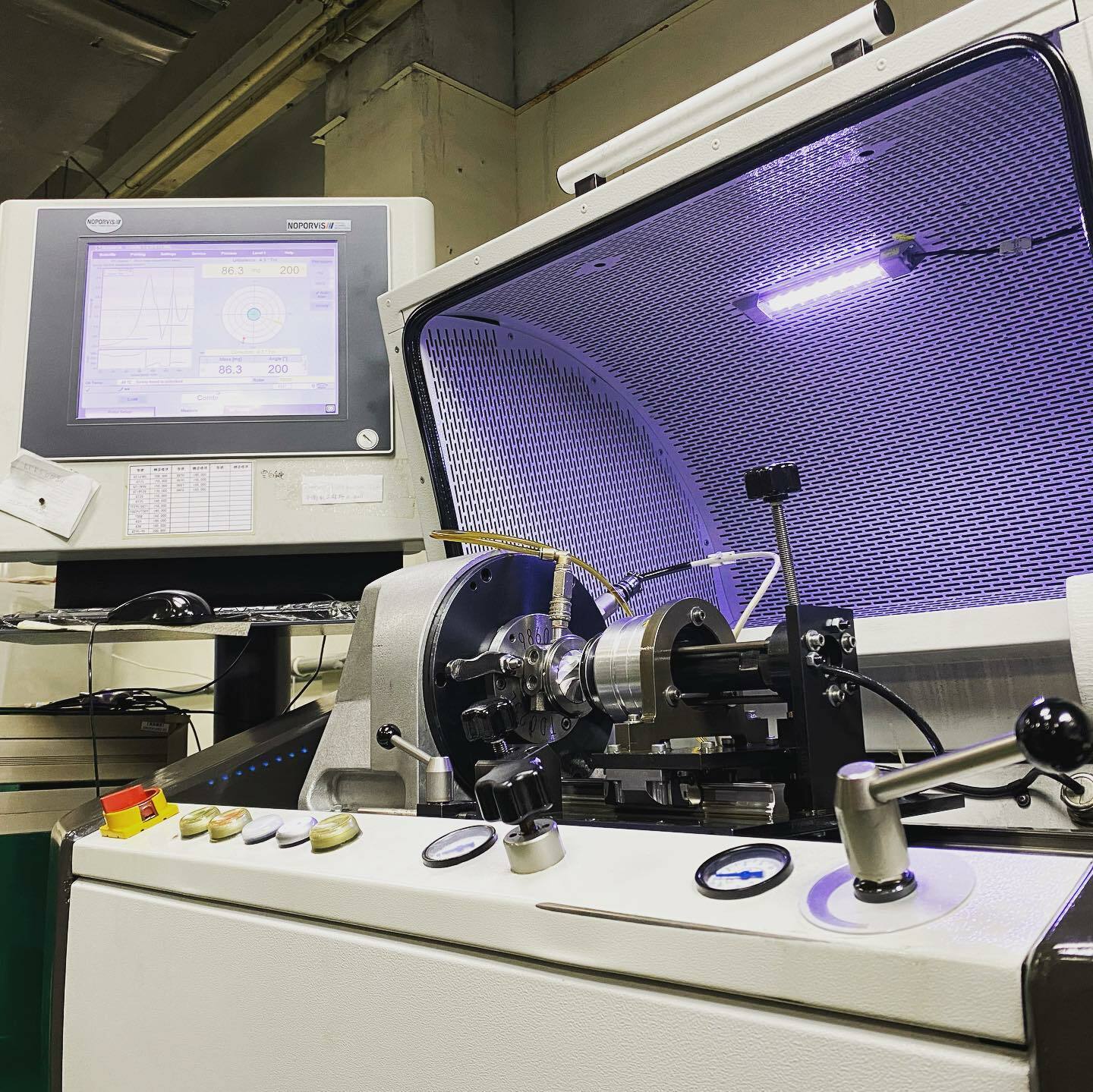 ---

Stock Turbo VS Amaker 300 turbo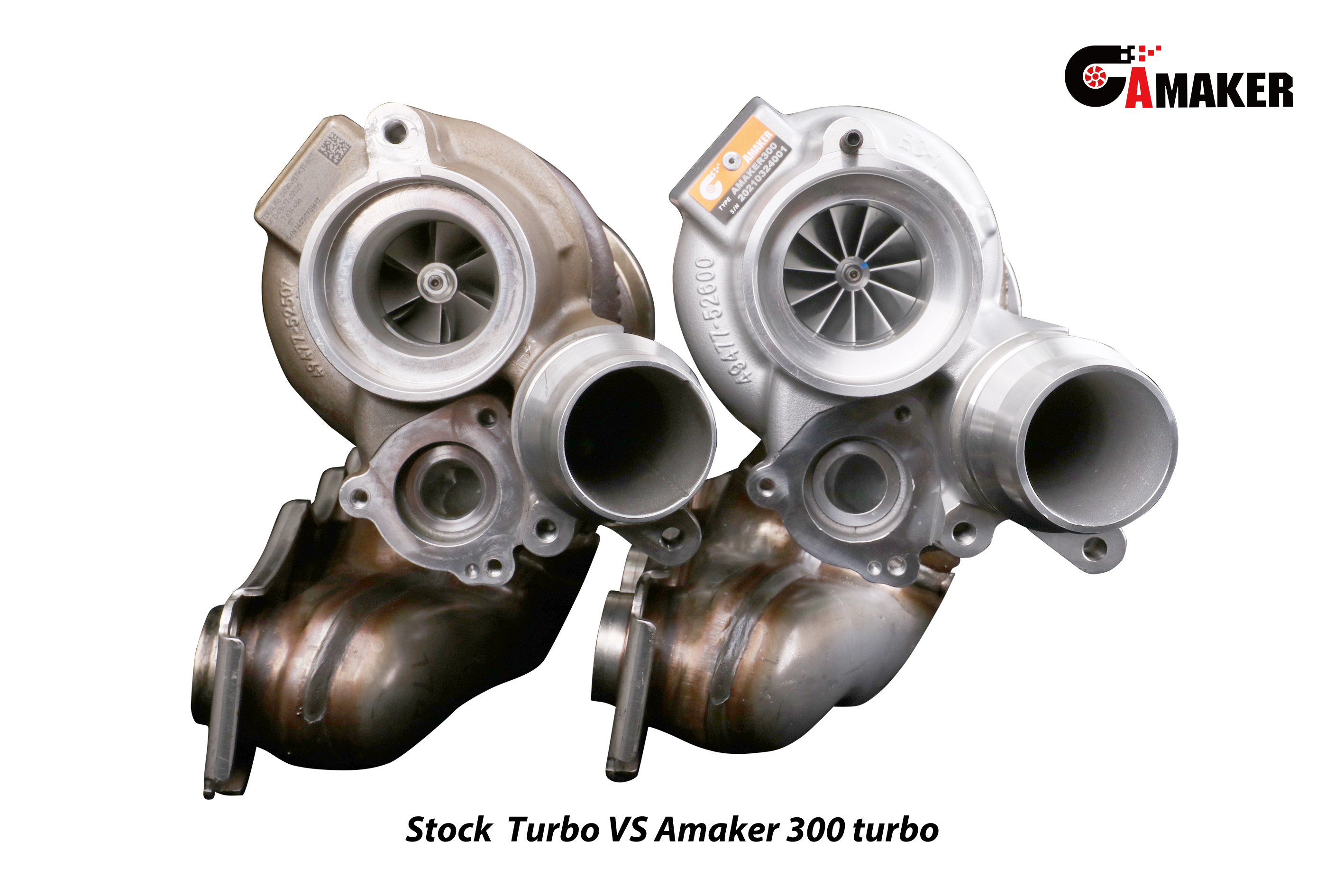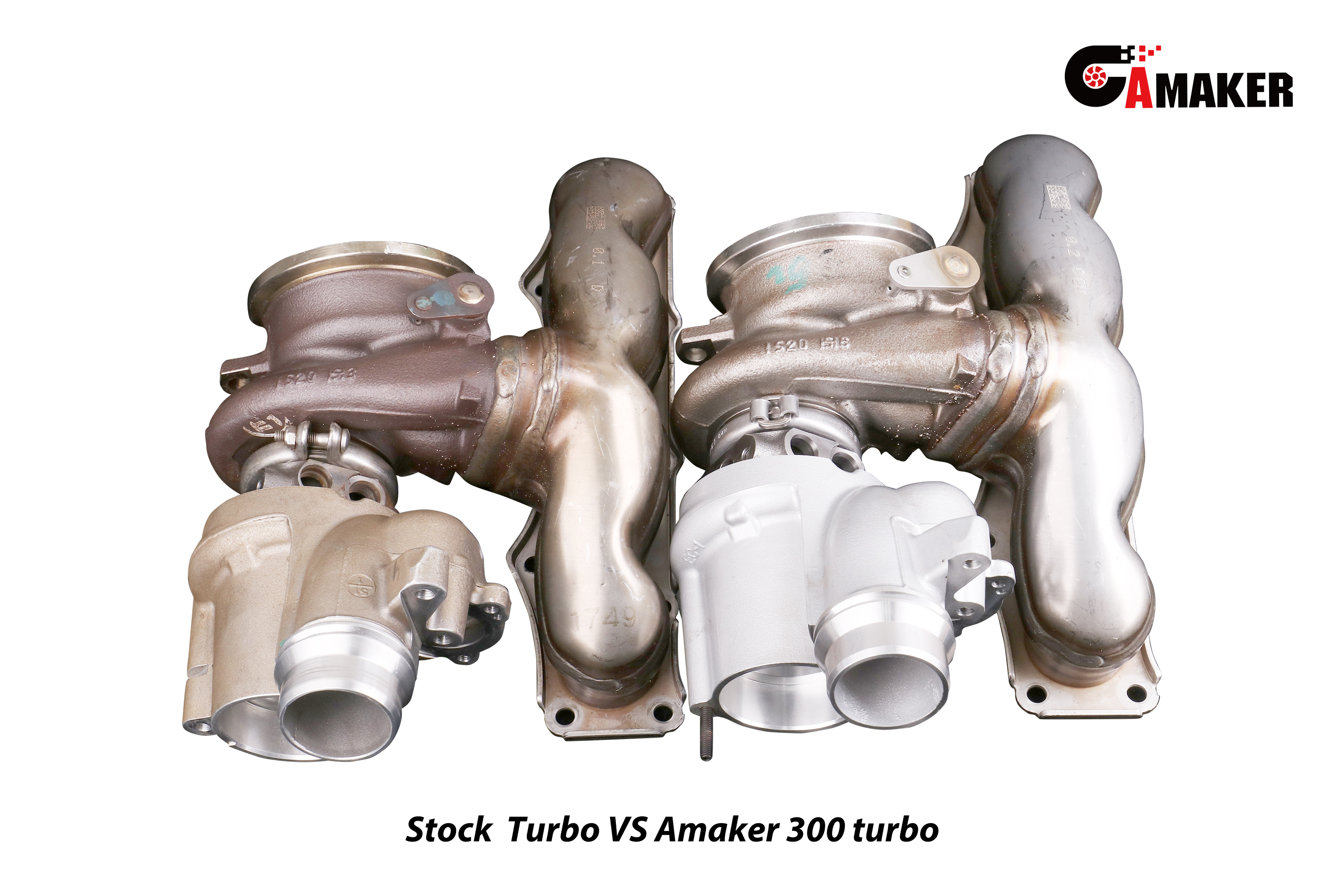 ---

The wheel comparison